Commvault : Media Agent Installation – Part 2
Now we will find the step-by-step installation of the Media Agent that is responsible to move data in and out from the local storage drive or Cloud Storage. Before starting with this, you must visit first part of this series where I have explained the CommServe installation, https://multicloudsagar.com/commvault-commserve-installation/
Commvault Architecture consists of three major components, i.e. CommServe, Media Agents, and Client Agents.
Media Agent Setup
Log on to the computer as an Administrator
2. Run SetupAll.exe from the installation package created using the Download Manager.
3. Click I accept the terms in the license agreement, and click Next
4. Click on custom and click Next
5. Click select components to install on this computer. click Next
6. Expand Storage Resources and click MediaAgent.
7. Verify the default location for software installation and click Next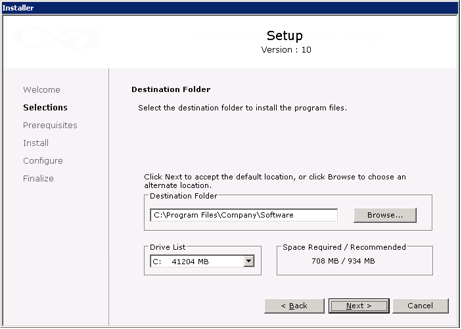 8. Click Install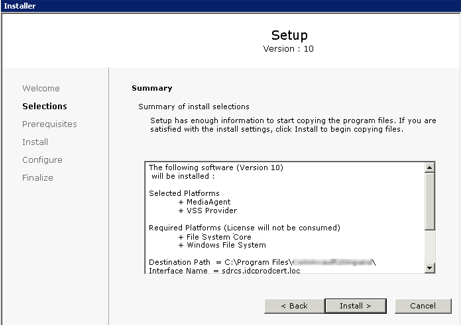 9. Select one of the following
If firewall configuration does not require, click Next
If this computer and the CommServe separate by a firewall, click Configure firewall services
10. Enter the fully qualified domain name of the CommServe in the CommServe Host Name box
11. Select computer name and fully qualified domain name for Media agent role as well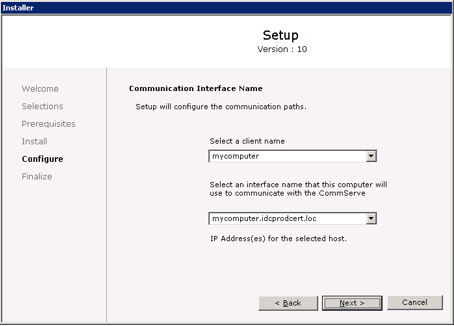 12. Choose if you want to disable or enable firewall
13. Select Add programs to the Windows Firewall Exclusion List, to add CommCell programs and services to the Windows Firewall Exclusion List.
14. Select one of the following
Click Use Cell level Policy to inherit the global filter policy configuration set for the CommCell.
Click Always use Global Filters to apply the global filters policy to the default subclient regardless of the policy set for the CommCell.
Select Do not use Global Filters if you plan to define specific filters for the Agent.
15. On the next screen, if the storage policy is defined, select storage policy otherwise keep it unassigned and configure later.
16. Click Finish to complete the installation.
The above method is called interactive installation. There is another method through which you can remotely install the Media agent from Commcell Console as shown below.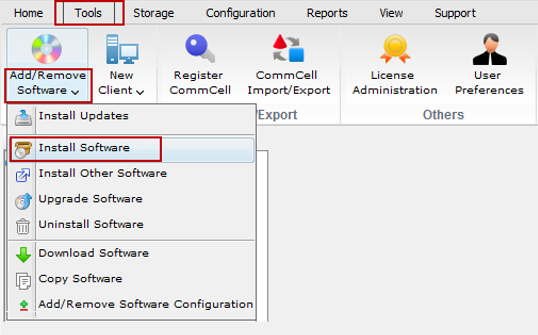 Next part of this series to understand how to install agents, Blog link is https://multicloudsagar.com/commvault-client-agent-installation/